Roobet is one of the fastest growing crypto casinos. It is loved by millions of users worldwide. However, due to restrictions in some countries, Roobet is blocked in some areas. The banned countries include Britain, the United States, Germany, and many other countries. Therefore, according to the rules, you cannot play Roobet from the United States or some other restricted areas (such as the United Kingdom), but many people use secure VPNs to mask IP address and keep safe and private online.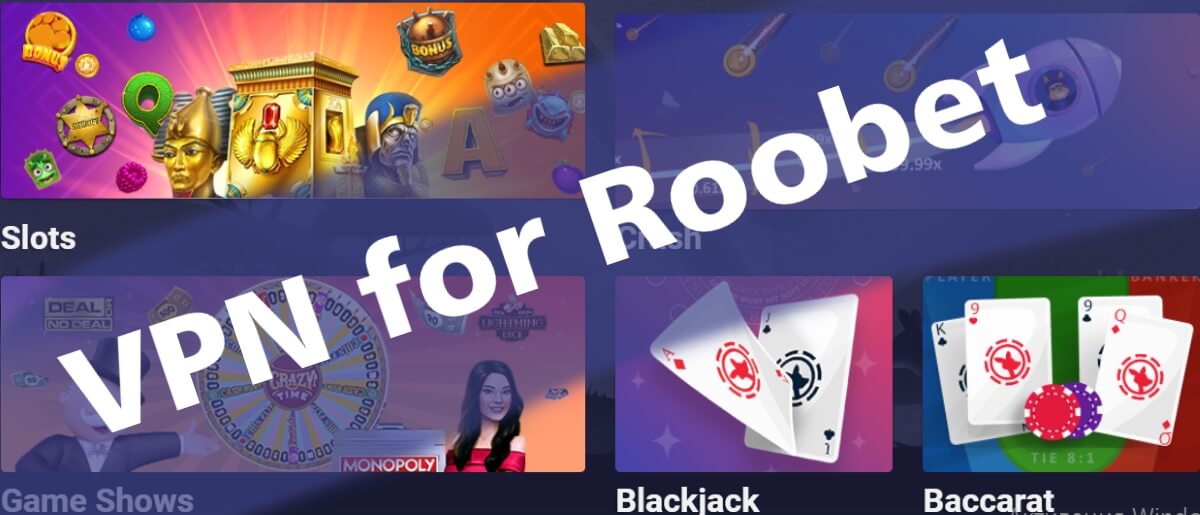 How to play Roobet with VPN?
Get your secure VPN-choose a Canadian or other non-US server.
Register to Roobet and get special rewards.
Play Roobet Casino in the U.S., Europe, U.K. and other places!
If you want to play Roobet casino games in a blocked area, you need a secure VPN. Countries blocked by Roobet include the United Kingdom and the United States, most European countries, etc. It is very important to use a reliable and trustworthy VPN provider to avoid any security issues.
All you need to do is pick an allowed region from the VPN. Then enjoy your game and remember responsible gambling.
Why choose a region allowed by Roobet?
This is obvious, if you choose a blocked area, such as Roobet USA or the UK, you will not be able to play. If you are looking for the best VPN location to use Roobet, you need to consider the countries that Roobet allows, and these countries are close to your real location.
Below you can find Roobet restricted countries, just avoid these countries and choose VPN server locations from other countries.
Roobet absolute limit
The United States, Britain, Spain, France and Italy.
Territories on the Roobet blacklist
NetEnt content may not provide services in the following regions. Afghanistan, Albania, Algeria, Angola, Australia, Bahamas, Botswana, Cambodia, Ecuador, Ethiopia, Ghana, Guyana, Hong Kong, Iran, Iraq, Israel, Kuwait, Laos, Myanmar, Namibia, Nicaragua, North Korea, Pakistan, Panama, Papua New Zealand Guinea, Philippines, Singapore, Sri Lanka, Sudan, Syria, Taiwan, Trinidad and Tobago, Tunisia, Uganda, Yemen, Zimbabwe.
How to use Roobet VPN  on you mobile phone?
You can play Roobet Casino on your Android phone or tablet. You just need to visit Roobet, register, and start playing. If you use Roobet in a blocked area, you need to set up a VPN for Roobet first.