TikVPN | Nov. 16th, 2020
League of Legends: Wild Rift regional OBT has started recently, and many players are hyped to play and try the new mobile game, there are a few guidelines for the new players in League of Legends: Wild Rift.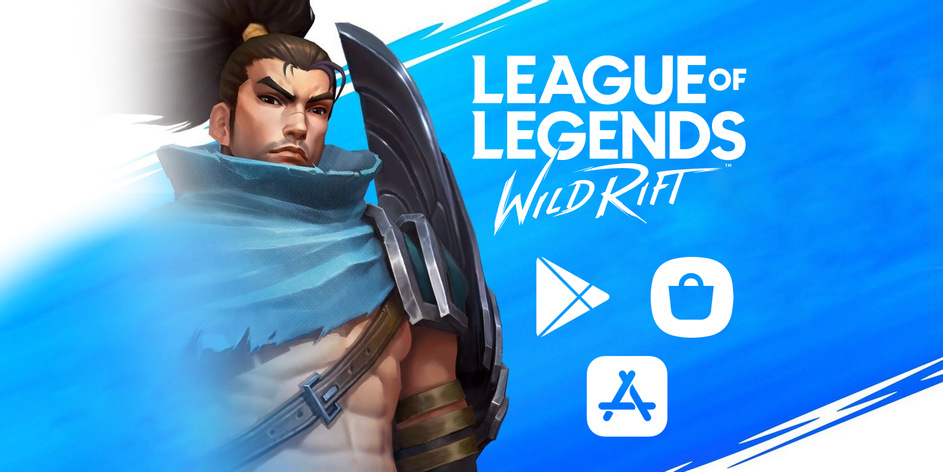 What is LOL Wild Rift VPN?
VPN is also known as virtual private network. Maybe many people don't know what VPN is, another common saying is the software bypassing the geo-restrictions and switching IP. Through connecting a VPN, it is a convenient method to change the IP location and unblock the regional restrictions.
Why use a LOL Wild Rift VPN?
Due to League of Legends: Wild Rift is listed in Japan and South Korea, it will use the IP address to detect whether the player is connected locally, so that the players can register an account to experience the game. If the players use a Wild Rift VPN to cross the restriction to the local server, they can successfully log in for the game!
In addition, a Wild Rift VPN has a wide range of uses, it can even help you book air tickets, hotels and so on at a lower price. Meanwhile, it's a good idea to use VPN even if you're browsing the Internet at home. VPN encryption will protect your Internet traffic and avoid leaving footprints online. As a result, your ISP will not be able to sell your entire browsing history to the highest bidder. Furthermore, In countries / regions where freedom of speech is restricted, people's work must rely on secure Internet connections. Sometimes, people's lives may depend on it. Using the protection function of VPN can provide additional security for such sensitive messages. Besides, it is necessary to use VPN when you connect public WiFi, because there are many ways hackers can steal your data from public hotspots. With a secure VPN connection, you no longer need to worry about data loss or identity theft, so that you can browse online completely safely.
The benefits of using paid VPN
Although there is no need to pay for the free VPN, it actually needs to pay a little price!
In general, pop-up advertising is the most common one, which can be accepted. The other is to collect users' personal information and browsing records and resell them to third-party advertising agencies for profits.
Therefore, although we need to pay for it, good VPN providers are able to ensure that we can protect our privacy and network security.
NordVPN
NordVPN can be regarded as the leader of global VPN in the industry, it only needs one connection to quickly connect and maintain a stable speed. It provides more than 5500 global servers in 59 countries/regions and fastest online VPN experience for the users. The more servers, the lower the load, and the more widely distributed servers, users will have more opportunities to find servers close to each other. It can also support Windows, Mac, iOS, Android, TV, extensions for Chrome and Firefox. Most importantly, as long as a Nord VPN account, you can use 6 devices at the same time! With Nord VPN protection, no one can monitor this channel or steal your network data. Nordvpn can provide you with peace of mind when you use public WiFi, access personal and work accounts on the road, and want the privacy of web browsing records.
TikVPN
TikVPN has launched several servers for gaming including PUBG and Wild Rift recently. Its speed is no worse than Nord VPN. And its price is about half that of Nord VPN, but its quality is very similar to it! If you're looking for a VPN that won't get stuck in the League of Legends: Wild Rift, TikVPN will be a good choice. It can unblock worldwide content with over 40 virtual locations including Netflix, TikTok, Disney+, HuluTV, and more. And TikVPN'a protocol optimizes your VPN to ensure fast, secure connections for gaming, streaming, downloading, P2P, and more. The 256-bit AES bank-grade encryption ensures that your Internet data is always secure and safe from hackers and third parties.
Surfshark VPN
Surfshark claims to be the best all-round VPN on the market, perfect for unlocking Netflix, downloading seeds, browsing anonymously, and maintaining security when using public WiFi. Even VPN leaders like ExpressVPN or NordVPN can't guarantee safety when unlocking Netflix. Surfshark is still a new face in the market, which has not been detected by Netflix so far. Of course, this may change with the popularity of the VPN in the future. Surfshark also allows you to easily transfer Hulu and BBC iPlayer.
Although the League of Legends: Wild Rift has not been opened to all countries for testing, we can easily play it on servers in other countries through VPN service. If you are still hesitant about which VPN to choose, you can first try our most recommended TikVPN, which has a 30-day money-back guarantee, if you do not want to use TikVPN anymore, TikVPN will refund your payment.