Omegle is a free anonymous online chat site that can randomly match users and allow users to have "one-on-one" text or video chats. In addition to chatting, users can also enter "spy mode", allowing users to act as "spy" and ask two "strangers" questions. The spy can then view the subsequent conversation between the two subjects, but cannot participate in the conversation.
College students using this service can enter their university email address (ends with .edu, .edu.XX or .ac.XX) to verify that they are in the university. Then, they can connect with other college students and have a chat session.
Although the service monitors video chats, it also warns users that chat moderation is "not perfect" and that they may still encounter users who "misbehave". Omegle stated that it is not responsible for the actions and behaviors of users.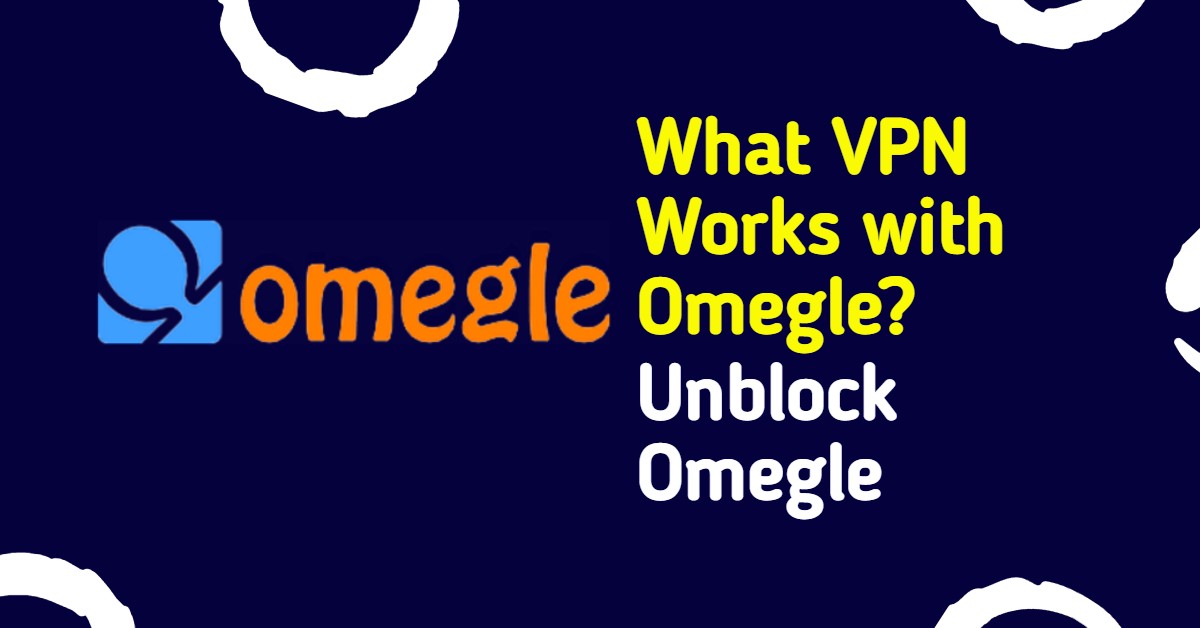 Why Omegle ban users?
Although being blocked from Omegle seems unexpected-that is, if you feel you haven't done anything to justify such a severe punishment-there are understandable reasons why this could happen.
There are 3 main reasons why you are banned from using Omegle chat service.
Reason 1: Other "strangers" delete you frequently.
Reason 2: You have been reported.
Reason 3: You violated the terms and conditions of the service. Violating Omegle's terms and conditions is quite easy.
So, how to unblock it when you are banned?
First, let's take a look at how Omegle bans users. If the user is anonymous and does not use any type of login, is there any way to prevent you from logging in again?
Omegle tracks users through their IP addresses. An IP address is a numeric label used to identify your device on the network, whether it is a device on the local network or the Internet. By tracking your IP address, Omegle can connect you and other users to chat. However, they can also use the same IP address to prohibit you from using their service, as long as you prevent your IP address from connecting to their chat server.
The best way to lift the ban on Omegle is to change your IP address in some way. You can unplug your cable modem, reset your router, or even in some cases, contact your Internet service provider and ask them to assign you a new IP, through a series of exercises to change your IP address.
Using a VPN for Omegle
VPN is a good way to unblock all kinds of online content and services, and Omegle is no exception. When the user logs in to the VPN server, it will assign a new IP address to the user's network connection. Being able to obtain a new IP address means that the banned user can connect to Omegle again, because the service treats the new IP address as a completely different user.
In addition to providing a new IP address for users' Internet connection, VPN also provides many other great features and services. VPN is also a great way to protect your internet connection, and its related online activities and personal information, through an encryption layer, and keep it safe from prying eyes. There are many people who want to gain access to your connection and information, including the government, scammers, and even your internet service provider.
Whenever I use my laptop or mobile device on a public Wi-Fi hotspot, I always open my VPN connection, such as those found in cafes, hotels, and other public places.
Although almost all virtual private networks will allow you to unblock Omegle, if you are paying for a VPN, you may wish to consider all the features that the VPN provides before making a purchase decision. There is a VPN provider: TIKVPN that specifically meets all your needs.