TikVPN | Oct 19th, 2020
PUBG Mobile is one of the most popular game in the world, millions PUBG Mobile player from anyplace in the world are addicted to PUBG Mobile, PUBG Mobile is full of fun and entertainment, and you can also socialize with its inbuilt chat system, and there are kinds of skins, characters which will cost you much, however, PUBG Mobile will offer many free gifts in different region of the world, you can change your IP address to get all the free gifts which is so called "PUBG VPN trick". That's one of reasons why we need a PUBG Mobile VPN, what are the others?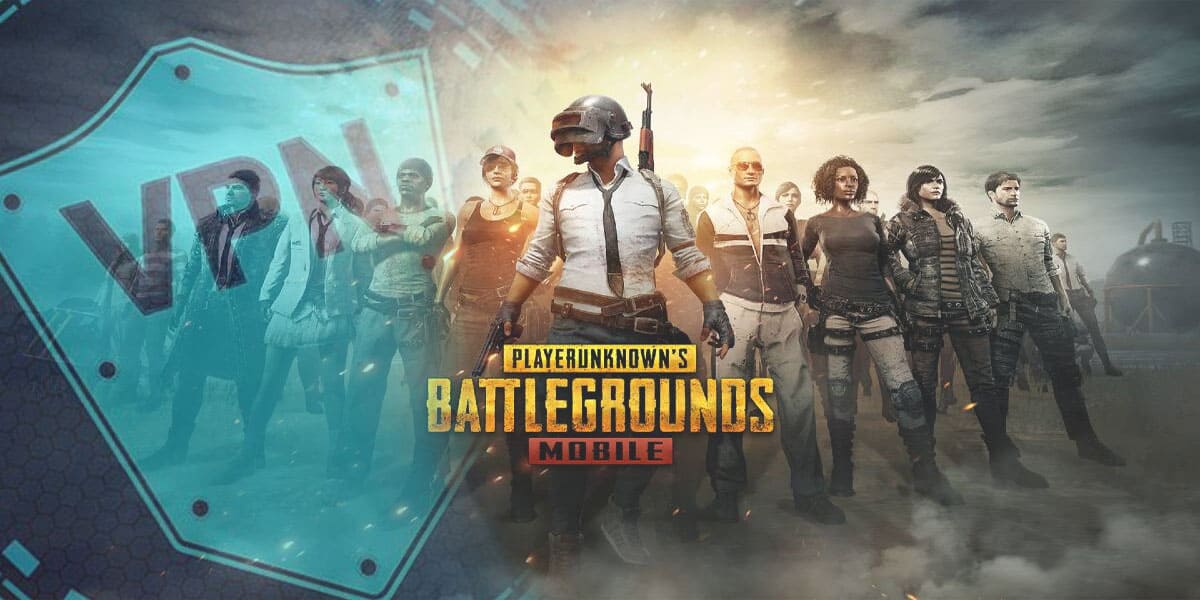 Why do you need a PUBG Mobile VPN?
Bypass the geo-restriction
PUBG has been banned in part of India, Iraq, Nepal and China, what should do if you want to play PUBG with your smart phone, and unlucky live in or travel to these places? Don't worry, a VPN can bypass the geo-restriction easily.
Reliable VPNs such as TikVPN can hide your real IP address, and when connecting to TikVPN, your smart phone will connect to the internet with the IP address of the VPN server's, as a result, you can access to PUBG Mobile even if you are in the places where PUBG Mobile is banned.
Get PUBG VPN tricks
As we mentioned before, PUBG offers players many promotions like free skins for different regions. Meaning you can get tons of free rewards with a PUBG VPN Trick with a VPN. Plus, you can obtain skins which are only available in a special country with a VPN such as TikVPN.
TikVPN can change your IP address to fool the PUBG Mobile and you can get all the free rewards with TikVPN
Protect your privacy
Hackers and your ISP(Internet Service Provider) can track your traffic with your IP address and steal your personal information when you play PUBG, they even sell your personal information on profit purpose,and TikVPN can hide your real IP address by routing your internet traffic through a VPN tunnel, plus TikVPN will encrypt your online data with a 256-bit AES encryption, AKA a bank-grade encryption, meaning your data will be protected well with TikVPN.
Reduce latency and lag
Sometimes, you want to play PUBG in another region with your friends, and a VPN is required when you want to change your region, reducing the distance between yourself and a gaming server is the best way to reduce ping.
What you need is a VPN with VPN servers global, TikVPN has virtual VPN server in more than 40 locations, and you can enjoy a fluent game experience with a low ping.
How to Choose a VPN for PUBG Mobile?
Not all the VPNs can bypass the the geo-restriction of PUBG, only a few reliable VPNs, such as TikVPN, are capable of getting around this kind of censorship, many VPNs will not work due to the anti-VPN system of PUBG.
Only those VPNs with the ability to bypass the anti-VPN system can really help when you need a VPN when playing PUBG.
TikVPN can do this by either avoiding detection via obfuscated servers and by having such a large network that TikVPN can immediately replace any servers that are detected and blacklisted by anti-VPN system.
How to Use TikVPN for PUBG Mobile?
Download TikVPN to your device
Follow the instructions, launch it
One-tap connection to TikVPN server
Enjoy TikTok