TikVPN | Dec. 10th, 2020
League of Legends is popular around the world, and the mobile game of League of Legends, Wild Rift has been launched in South East Asia, including Japan and Korea in Oct., and recently, League of Legends: Wild Rift open beta is available in some other regions including Europe, Russia&CIS, Turkey, the Middle East and North Africa.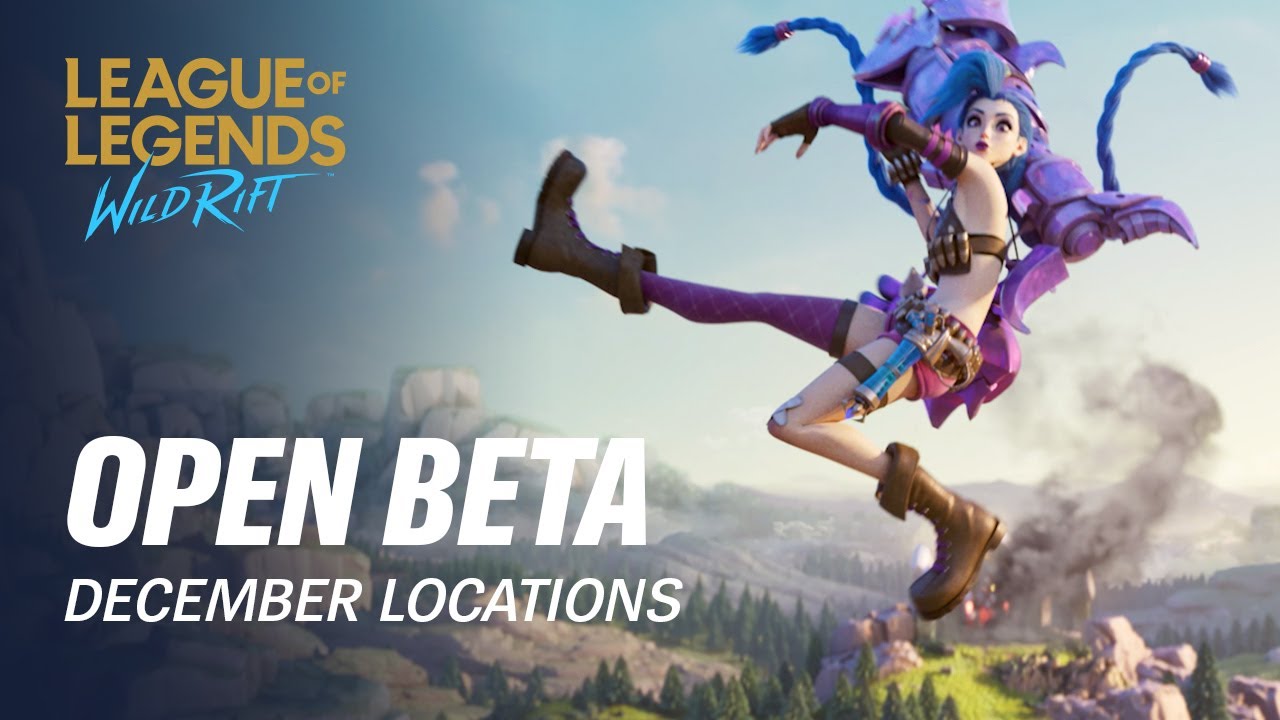 Riot Games has decided celebrate the launch of League of Legends: Wild Rift in these regions, and they add two new events in the game, the interactive Battle Against the Baron and the in-game Noxian Brothers.
In Battle Against the Baron, all players will join one force to fight against Baron, the ancient monster from the abyss, they will not fight against each other in this mode, after defeating Baron, all players who participate fighting against Baron will receive an icon, and the first 25 thousand players who have finished the event will get the title of Baron Assassin.
And with the launch of the Noxian Brothers, two new champions are added to Wild Rift, Darius and Draven, players have to complete tasks to unlock rewards.
You may have noticed that some key markets for League of Legends: Wild Rift, including America, are missing from the release date announcements, the fact is, no set release date has been announced for Wild Rift in America, the fans should be more patient and wait for League of Legends: Wild Rift until the Spring in 2021, Riot has said the Wild Rift will be available in America and China during the Spring in 2021, however, no official date has been given by Riot.
But, there are still some ways for American fans of League of Legends: Wild Rift to play the game now, and the best way for playing Wild Rift in America is using a Wild Rift VPN, you can use a Wild Rift VPN to change your IP address to the regions which can play Wild Rift. And TikVPN is one of the best Wild Rift VPN to access to the game in America and India. TikVPN can hide your real IP address and encrypt your online traffic so the Wild Rift will never know your real IP address. Also your privacy will be protected because of the bank-grade encryption.
Why do you need a VPN for Wild Rift?
Due to League of Legends: Wild Rift is listed only in some regions, it will use the IP address to detect whether the player is connected locally, so that the players can register an account to experience the game. If the players use a Wild Rift VPN to cross the restriction to the local server, they can successfully log in for the game!
In addition, a Wild Rift VPN has a wide range of uses, it can even help you book air tickets, hotels and so on at a lower price. Meanwhile, it's a good idea to use a VPN even if you're browsing the Internet at home. VPN encryption will protect your Internet traffic and avoid leaving footprints online. As a result, your ISP will not be able to sell your entire browsing history to the highest bidder. Furthermore, In countries / regions where freedom of speech is restricted, people's work must rely on secure Internet connections. Sometimes, people's lives may depend on it. Using the protection function of VPN can provide additional security for such sensitive messages. Besides, it is necessary to use VPN when you connect public Wi-Fi, because there are many ways hackers can steal your data from public hotspots. With a secure VPN connection, you no longer need to worry about data loss or identity theft, so that you can browse online completely safely.
How to Use TikVPN to play Wild Rift in America
Follow the instructions, launch it
One-tap connection to TikVPN server
Enjoy Wild Rift in America with TikVPN