TikVPN | Dec. 9th, 2020
PUBG Mobile is one of the most popular games in the world, and the PUBG Mobile Twitter Official Page has announced that the PUBG Mobile Frost Festival will be released soon.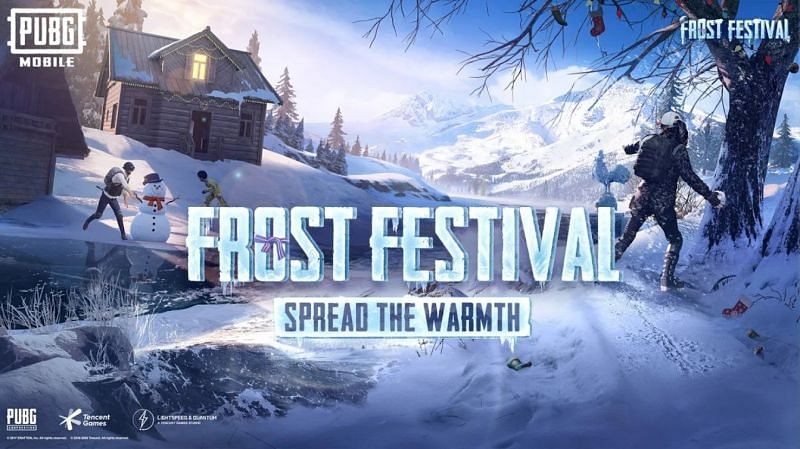 Just like every year, PUBG has come up with the Winter Version with all winter elements to celebrate the Christmas, PUBG Mobile offers a new Winter Mode called Frost Festival, this new mode will feature multiple ice castles hanging in the air and along the seasides and riversides. Players can get multiple loots and fight against enemies as all-new features based on winter. The tweet also confirms that the Frost Festival will be commenced on 10th Dec same day the winter season will exclusively be available for all the players worldwide.
However, not all the fans of PUBG Mobile can download the new version, some regions can not get the APP due to the geo-blocks, but don't worry, there are several ways to bypass the geo-blocks, and one of the best way is using a PUBG VPN. And you can find kinds of VPNs on the market, how to choose the VPN suits you most?
DO NOT use a free VPN
You can use a free VPN if you need to search on Google or access to a social media platform, but NEVER EVER use a free VPN when playing games. You need a stable and fast VPN when playing games, but a free VPN is neither fast nor stable, moreover, most free VPNs will steal your online information and sell the data to the guy who need it, maybe an advertiser, frees are most expensive. And a paid VPN can be the best VPN that suits you a lot, but it does not need to be the best one. You have to give the VPNs a try before you make a choice among all the PUBG VPNs, that means you have to reduce the risk.
Choose the VPN which has a money-back guarantee
To reduce the risk of trying a paid VPN, you need to check whether the VPN has a money-back-guarantee, and you need make sure that the VPN will fully refund or not, remember to PASS those VPNs which will not fully refund, they will increase the risk, and the durance of money-back guarantee matters a lot, 30-day money-back guarantee will be great.
And what is the difference between 30-day money-back guarantee and a demo version? You will enjoy the full right of a paid VPN with 30-day money-back guarantee, and things are different with a demo version.
Choose a PUBG VPN which is fast and safe
First of all, a PUBG VPN should be fast, or you will get a high ping when playing PUBG Lite, however, some of the VPNs are claiming that the product is fast, and actually, they are not, and a VPN must protect your privacy and security, if not, the hackers or your ISP(Internet Service Provider) may track you and steal your online information.
TikVPN is one of the best VPN for PUBG Lite
TikVPN is one of the best VPN for PUBG Lite, it is fast and safe, and you will get a 200ms lag when playing PUBG Lite with TikVPN. And the bank-grade 256-bit AES encryption will encrypt your online data with the VPN tunnel, which will protect your privacy and security well.
Moreover, TikVPN offers 30-day money-back guarantee, which will reduce your risk, if you are 100% satisfied with TikVPN, you can get a FULLY refund ASAP you apply, and TikVPN offers free VPN service, you can try TikVPN before you pay for it.
How to Use TikVPN to play PUBG Mobile Frost Festival
Follow the instructions, launch it
One-tap connection to TikVPN server
Enjoy PUBG Mobile Frost Festival with TikVPN